EULEN Newsroom
Call for Papers – Young Researchers Platform/University of Bonn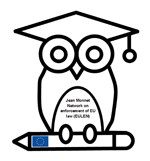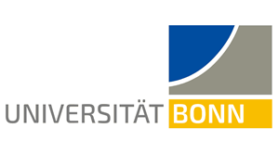 Roundtable of the Jean Monnet Network on EU Law Enforcement (EULEN)
25 – 26 August 2022
University of Bonn
CALL FOR PAPERS
The EULEN Young Researchers Platform (YRP) and the University of Bonn are delighted to invite contributions to the 'EULEN YRP Roundtable', which will be held at the University of Bonn on Thursday 25 and Friday 26 August 2022.
Theme of the Roundtable
Young scholars are known for conducting innovative work on subjects that most senior researchers rather leave untouched. The incredible variety of projects on the enforcement of EU law underscores exactly that – the EULEN YRP Projects Database contains projects on topics including competition policy, transport policy, penitentiary systems, and data protection, to mention just a few. And researchers further specialize within these areas: some focus on digitalization, while others focus on issues related to decision-making and accountability, or on matters of effectiveness and institutional design.
Innovative research on the enforcement of EU law is of course very worthwhile. At the same time, it can also be very daunting, especially for early-career scholars. The YRP aims to help guide you in your research through exchange with network peers. The purpose of our Roundtable on 25-26 August 2022 is to gather young scholars studying the enforcement of EU law, and to facilitate mutual learning – about substantive as well as methodological and practical issues. More than inviting you to present state-of-the-art work, this Roundtable provides a forum to get constructive feedback on your work, overcome challenges, and provide inspiration for the later stages of your research project.
We welcome submissions from young academics (notably PhD, junior, and postdoc researchers) conducting research on EU law enforcement in any given policy area and on any given issue. They may be, for example, about problems of legal accountability in the area of migration law; digitalization in the area of competition law; issues related to the effectiveness of enforcement in the domain of transport policy; or (other) problems related to enforcement in the shared EU legal order. In your submission, please also indicate whether you would (also) like to discuss methodological or practical issues you've encountered in your project.
Format of the Roundtable
The organizers will then group the accepted submissions around three panels. These panels will of course have a common subject, but they will be decided upon after the submissions have been received. Each panel session will consist of up to four short presentations of papers selected on the basis of this Call for Papers with invited scholars acting as discussants. The roundtable will take place in person at the University of Bonn.
Instructions for Submission
Please submit your application to Mr Laurens van Kreij (L.vanKreij@uu.nl) no later than 1 May 2022. Your submission must include:
Abstract of the presentation/paper (max. 400) words
The author's name and affiliation
The author's contact details
Short bio of the author
At least one suggestion for a discussant
Your submission will be assessed taking into account the topics and panel suggestions submitted by other applicants. Successful candidates will be notified no later than 16 May 2022.
Publication
Selected speakers should submit a draft of their paper (min. 4000 words) prior to the conference. After the conference, submitted papers may be published in the EULEN online working paper series.
Timeline
Deadline for submission of abstracts: 1 May 2022
Successful applications will be informed no later than 16 May 2022
Deadline for submission of full papers: as soon as possible, but no later than 14 August 2022
Financing
We will cover the costs for accommodation (1 night), food, and travel (further conditions are applicable) for the selected speakers. Reimbursement is conditional on the timely submission of full papers from authors.
Contact
For further information, please check the website https://jmn-eulen.nl/ or write to Mr Laurens van Kreij (L.vanKreij@uu.nl).