Agenda
2 Jun 2022 - 3 Mar 2022
University of Deusto, Bilbao, Spain
Conference – The EU Migration, Border Management and Asylum Reform in the Aftermath of the Refugee Crisis: Towards an Effective Enforcement
Dear Network,
We are happy to announce that the University of Deusto, Bilbao (Spain) will be holding our conference on migration law enforcement: 'The EU Migration, Border Management and Asylum Reform in the Aftermath of the Refugee Crisis: Towards an Effective Enforcement'. The conference will take place from 2-3 June 2022.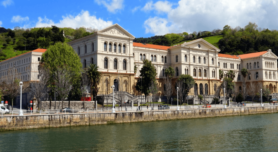 The programme for same can be found here: Deusto Programme
Registration is required via the following link: Registration.
For any questions, please contact eulen.conference.2022@gmail.com